The August SOTM is called What a Hoot. It is soo perfect for up-coming Halloween, with images of owls, bats, Jack-0-lanterns and leaves.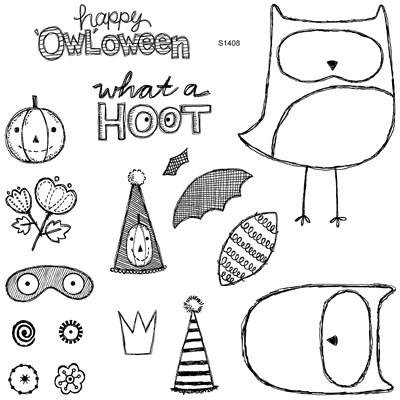 (And for fans of The Simpsons and Sock Monkeys- turn the image in the lower right corner upside down and you get Homer's head and the Sock Monkey head.)
How can you get this oh-so-cute stamp set?
There are 2 ways to get this D-size stamp set in the month of August- you can order it at the full retail price of $19.75. Or you can buy it for just $5, with a $50 minimum purchase. But be warned, it's only available during August, so get it NOW!