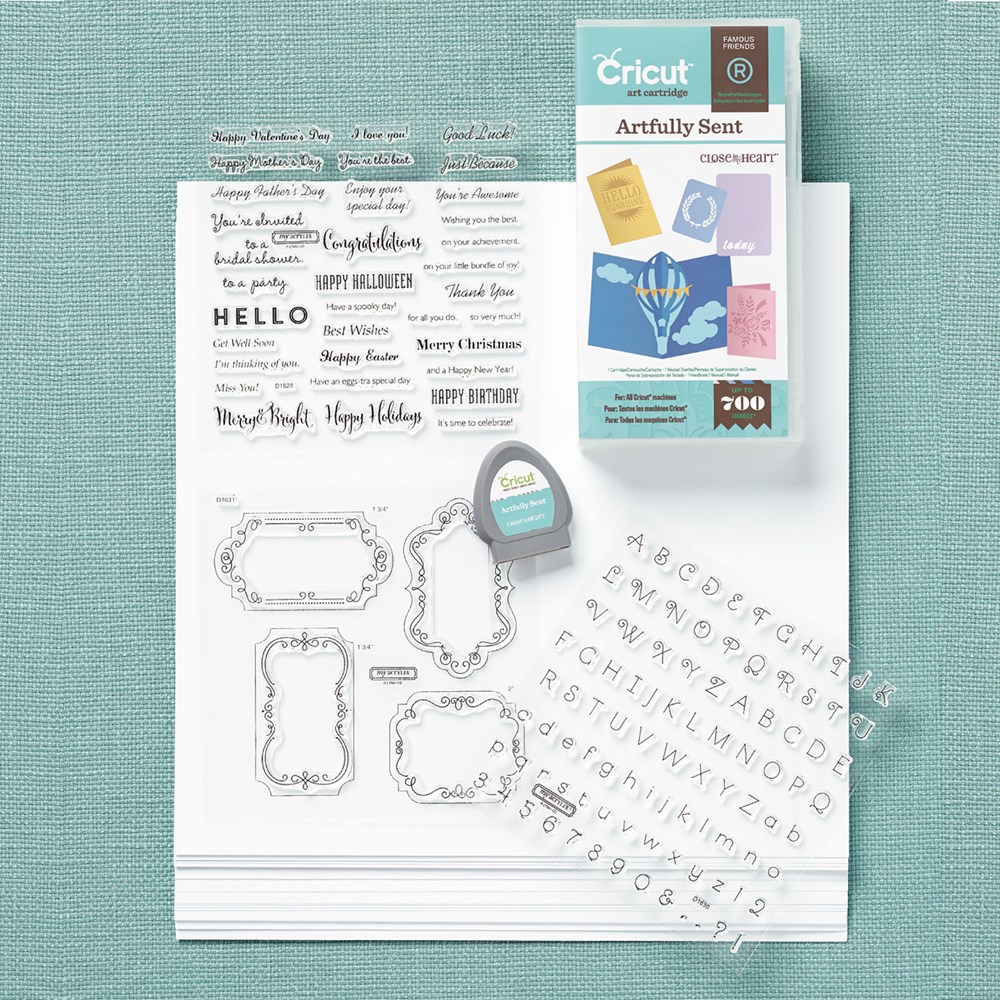 Cardmaking has never been easier or more fun! With our newest Cricut
®
collection, you can make handmade masterpieces in no time at all. Choose from cards with sentiments cut directly into them, or combine several cutouts to create your own pop-up scenes. Featuring more than 25 different card themes and 5 different card formats including dynamic interactive designs, this cartridge has a card for any and all occasions—even if the occasion is "just because"! Card styles include pop-ups, scenes, sentiments, sleeves, and pocket cards (ie Picture My Life).
But please don't think that this cartridge is for cardmakers only! There are lots of images on this cartridge that can be adapted for use on decor or gift items, as well as scrapbooking layouts. Let your imagination free to lead your creativity!
Collection includes:
1 – Cartridge (700 images: Cards and Font, find the complete
Handbook
of images
here
)
3 – *My Acrylix
®
D-size stamp sets (Curlicue alphabet-same as the Font, Curlicue frames and Just to Say sentiments)
1 – 12" × 12" White Daisy Cardstock Pack (24 pk)
* These stamps sets are released exclusively with the Artfully Sent Collection and cannot be purchased separately.
Recommended blocks for included stamp sets: 1" × 1" (Y1000), 1" × 3½" (Y1002), 3" × 3" (Y1006), 2" × 3½" (Y1009).
Contact me today to find out how to get yours *half price*!!